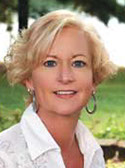 Sharon Simpson
Sales Manager
Sharon has enjoyed a 31-year career in the newspaper and magazine publishing industry, 21 of those years as publisher of Lake Norman Magazine. A native Charlottean, Sharon grew up boating on Lake Norman and has called the lake area home for the past 12 years. As publisher, she represented the magazine's community spirit through her involvement in the North Mecklenburg Rotary Club (president 1999-2000), the Lake Norman YMCA (board chair 2003-2005) and Mt. Zion United Methodist Church (administrative board chair 2008) As a leader, Sharon has motivated and supported her staff through various format and corporate changes over the years and looks forward to sailing her new (and old) crew through years of success with Lake Norman CURRENTS.
Lori K. Tate
Editor
Lori lives in Cornelius with her husband, John, and has worked as a freelance writer and editor in the Southeast for the past five years. A 1994 graduate of the School of Journalism and Mass Communication at the University of North Carolina at Chapel Hill, Lori has worked in an editorial capacity for Charlotte magazine, Charlotte Home Design, WHERE Charleston, Vacation Hilton Head, and Today's Charlotte Woman. The North Carolina native enjoys writing and reading about extraordinary people who strengthen their communities by going after their dreams. When Lori is not meeting deadlines, she enjoys theatre, running, volunteering, and being on the water with her family and friends.
Cindy Gleason
Sales Executive
Cindy worked as an advertising sales executive with Lake Norman Magazine for 22 years. Her devotion and dedication to her customers over the years has made her an icon in the Lake Norman community. After graduating from UNC Charlotte with a degree in business administration, she decided to make the Lake Norman area home. When she's not working, Cindy enjoys sailing and boating on Lake Norman with her husband and daughter and the family's two Boston terriers.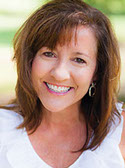 Beth Packard
Sales Executive
Beth Packard, native Charlottean and graduate of UNC Chapel Hill, offers 12 years of sales experience and marketing to her clientele. She is passionate about establishing a close rapport with her customers and helping them meet and exceed their advertising/marketing goals. Her career began in the foodservice brokerage business in sales and management. She attributes her sales success to being a good listener and learning all she can about her customer's business. She loves spending time with her family and friends, volunteering in the community and playing tennis.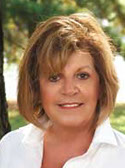 Carole Lambert
Sales Executive
Carole Lambert has more than 30 years experience in publishing, public relations, sales and marketing. Her publishing experience includes 20 successful years with Thomson Media as Associate Publisher of American Banker, a daily newspaper and Future Banker, a monthly magazine. From publishing, Carole entered the public relations arena for 8 years, building new business relationships and contributing to the growth of Atlanta-based William Mills Agency, the nations' largest PR firm specializing in the financial industry.
She is excited to now be a part of Lake Norman CURRENTS and work with the best sales team in publishing.
Carole is passionate about helping clients achieve their marketing goals and grow their business. When she's not consulting with clients, she enjoys hiking, strength training, boating, theater, and travel. Carole and her husband Jim are natives of Chicago and New York who now reside in the Lake Norman area.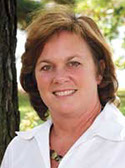 Trisha Robinson
Sales Executive
Trisha has lived in the Lake Norman area for more than 26 years. A degree in communications, marketing and art history from Virginia Tech lead her to a successful career in advertising sales and marketing with various media outlets throughout the region. She has been a member of the Lake Norman Currents team for the last 4 years. She enjoys spending time in the North Carolina mountains with her husband and 2 children hiking, camping and rafting and making frequent trips to her hometown of Charleston, WVa. to visit family.
Lake Norman Currents Magazine, 10225 Hickorywood Hill Ave, Unit A, Huntersville NC 28078, phone 704-749-8788, fax 888-887-1431